About Us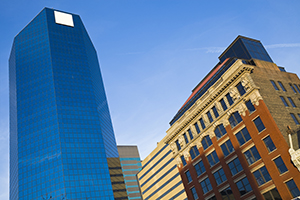 The extent of KLHIGA's protection as well as the governance and operation of KLHIGA is mandated in the Kentucky Life and Health Insurance Guaranty Association Act ("Act") first effective June 17, 1978 and most recently amended effective June 27, 2019, all of which may be found in Chapter 304, Subtitle 42 of the Kentucky Revised Statutes
(a link to the Statutes can be found in the Additional Info sector).
All insurance companies classified as life insurance companies and licensed to sell life insurance, accident and health insurance and annuity contracts in Kentucky are required by law to be members of KLHIGA (Member Insurers) and as such are subject to assessments of funds as the need arises to carry out the purposes of its governing law ("Act'). Other organizations providing death benefits and health protection such as health maintenance organization, fraternal benefit societies, mandatory government pools or entities that operate on an assessment basis are excluded as member insurers. Consequently, KLHIGA has no obligations with respect to those type of organizations.
In the event a member insurer is found to be insolvent and is ordered by the Franklin Circuit Court of Franklin County to be liquidated, KLHIGA becomes activated as of the date of the court order on behalf of the insolvent company's Kentucky resident insurance owners to maintain and service their insurance and pay benefits and claims subject to the terms, conditions and limitation of the law.
The Act establishes maximum limits on the payment of benefits with respect to any one insured life when multiple policies or contracts are owned by the same person or multiple lives are insured by a single policy. Also, certain types of policies and contracts are excluded from coverage under the Act. The Frequently Asked Questions sector of our site is designed to inform you on significant limitations and exclusions from coverage.
Guaranty Associations substantially similar to KLHIGA exist under the laws of all 50 states, the District of Columbia and Puerto Rico to protect their residents. KLHIGA, along with all other state associations voluntarily belong to the National Organization of Life and Health Insurance Guaranty Association ("NOLHGA"). The national association provides a ready means to coordinate activities of the state associations to facilitate the handling of insolvencies of life insurers licensed in more than one state.
To avoid confusion concerning guaranty associations, you should know there is a similarly created association in Kentucky to provide for payment of claims arising under policies written by property and casualty insurance companies, i.e. automobile, homeowners, professional liability, workers compensation. That association is the Kentucky Insurance Guaranty Association ("KIGA"), which is governed under the Kentucky Insurance Guaranty Act, which may be found in Chapter 304, Subtitle 36 of the Kentucky Revised Statutes.
This Web site exists to provide general information. While every effort is made to keep the site current with respect to the Act and other related laws, it is not intended and should not be relied upon as definitive legal advice.
KLHIGA OPERATIONS
A Board of Directors comprised of five member insurers governs KLHIGA's activities in accordance with the law. A staff consisting of an Executive Director and Administrative Assistant along with independent professionals and servicing agencies hired on an as-need basis to carry out KLHIGA's responsibilities.
The association's office may be reached at:
4010 Dupont Circle, Suite 232
Louisville, Kentucky 40202
502.895.5915
502.895.6543 Fax
E-mail: info@klhiga.org